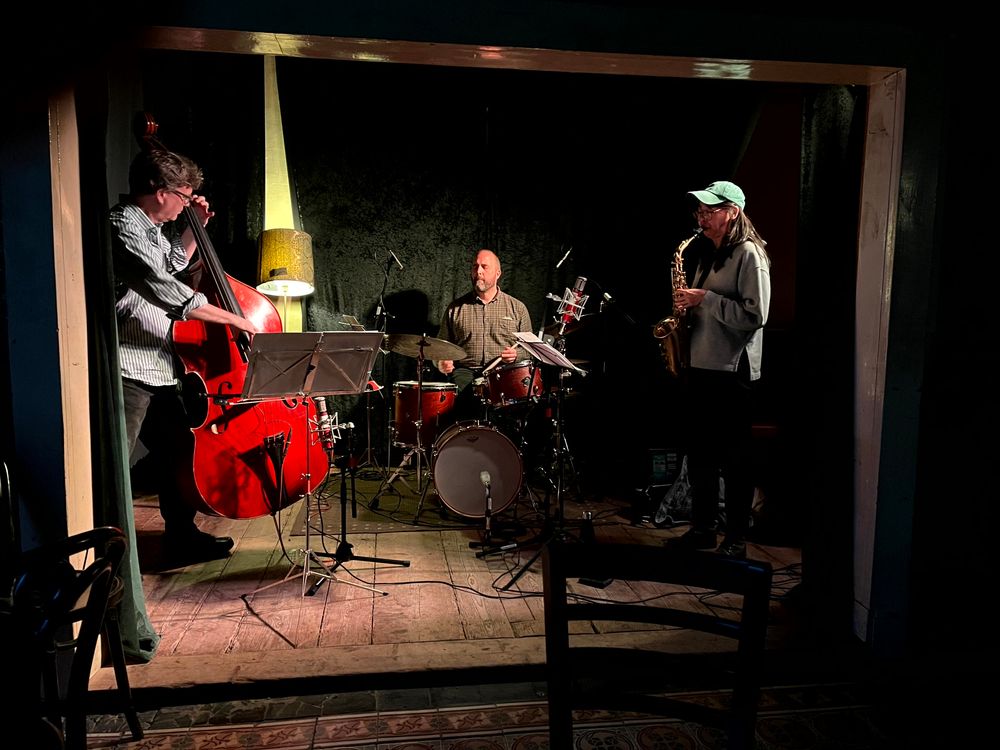 ROB CLUTTON TRIO
Karen Ng (Reeds)
Nick Fraser (Drums)
Rob Clutton (Double Bass, Composition) 
Formed in 2017, the Rob Clutton Trio released the album Counsel of Primaries in April, 2020. The trio plays with the relationship between improvisation and composition, so that the agency of each musician is in dynamic relationship with the identity of each piece. In 2022 the trio performed in Berlin and Amsterdam. I am excited for a new live recording of those performances to be released this autumn..
"

The trio is wonderfully balanced, the soloists are fully exposed – it's beautifully honest playing, in the manner of Lee Konitz." - Andy Hamilton
"Toronto bassist and composer, Rob Clutton, has been at the forefront of Canadian creative music for decades. As a player, he is an extraordinarily sensitive collaborator and accompanist as well as a compelling soloist. His trio, featured on their exceptional 2020 debut, Counsel of Primaries, is characterised especially by his intelligent composing for two special musical partners, combining an innate spaciousness borne of the 'pianoless trio' format with a rich sense of structure and musical purpose. Alto saxophonist Karen Ng has a notably liquid and intrinsically melodic turn-of-phrase, and Nick Fraser's distinct sound, drive, and adaptability make him one of Canada's great drummers" - Scott Thomson, Guelph Jazz Festival.
Counsel Of Primaries
Rob Clutton Trio